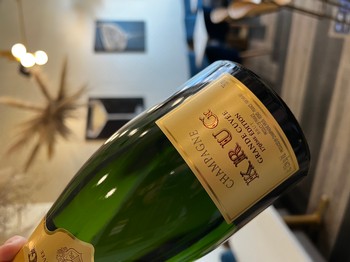 Krug, Grande Cuvee, 170th Edition, Brut
Champagne
This bottle belongs to the 170th Edition of Krug Grande Cuvée, a blend of 195 wines from 12 different years. The youngest is from the year 2014 and the oldest dates back to 1998. A stay of around seven years in Krug's cellars gives this Edition its remarkable expression and elegance. Every glass poured from it is the fruit of more than 20 years of careful craftsmanship.
The final composition of this bottle of Krug Grande Cuvée is 51% Pinot Noir, 38% Chardonnay and 11% Meunier.
Sign Up For Our Newsletter
Keep up to date on the latest wine releases, events, and promotions.