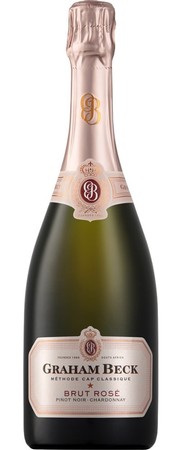 Graham Beck, Rosé, Brut
This wine has a unique pale silver-pink hue. Aromas of raspberries, cherries and a few secondary whiffs of minerality. A lively mousse, but fine in the mouth, with subtle red berry flavors enlivened by bright acidity. Brisk, yet delicate on the palate, bursting with flavors of freshly crushed berries and hints of oyster shell. Flirtatious and fun, yet elegant and structured, it's perfect for all seasons and settings.
With its charming silver-pink blush and exuberant character this is a Cap Classique for those who appreciate a fizz with flair. Flirtatious and fun with pin-prick tiny bubbles that burst gently and exhilaratingly on your tongue.
Sign Up For Our Newsletter
Keep up to date on the latest wine releases, events, and promotions.